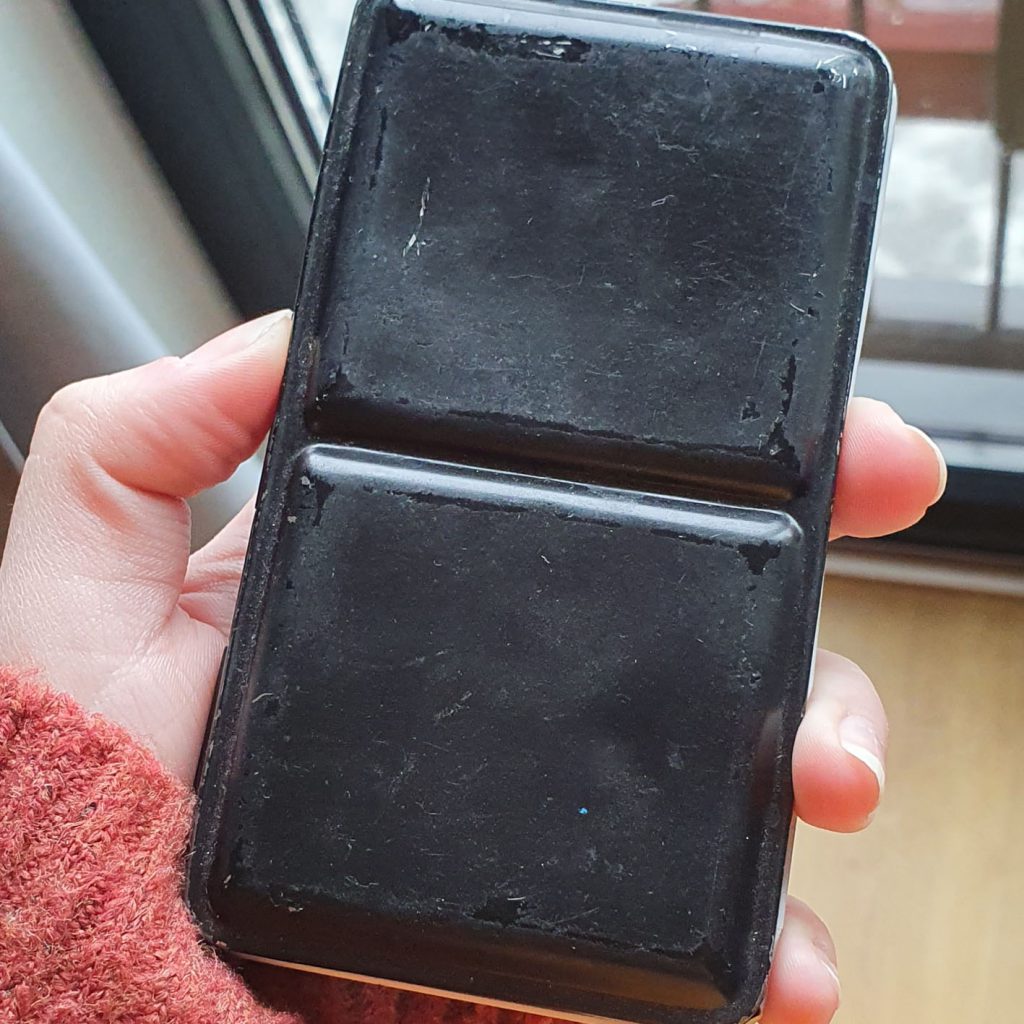 In this post I will take you on a tour through my watercolour palette.
It is my palette I literally always use. I got the tin from my dad and i believe it was one of the very fist times I went even in an art store. (The store is now one of my most favorite stores in my home town Breda) I don't exactly remember for how long it got it now but that doesn't really matter haha. It used to be a standard color palette from the brand 'van Gogh' but over time I obviously changed some things.
My old palette
This used to be my palette.
Those colours here are the most standard ones you got in the package.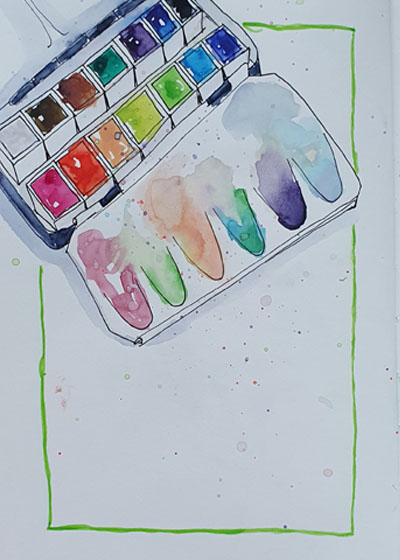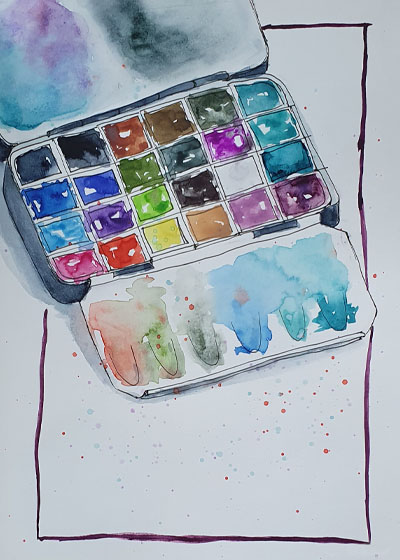 My current palette
And this is how my palette is right now. I should probably change some things like colour placing or removing/filling my almost empty pans. Or just get rid of some colours and replace them with something entirly new!
I got some awesome paints from Danial Smith wich I want to add in my palette but.. yea.. call me lazy haha
Now… My colours!
Now let me tell you the colours that are currently in my palette! As you can see (or not, cus pic is not really clear..) Number 8 is really empty.. and I should replace it! Also number 22 is the only one with a magnet and numbers 4, 21 and 24 are 3D printed half pans. About half pans: Those 24 colours are all half pans!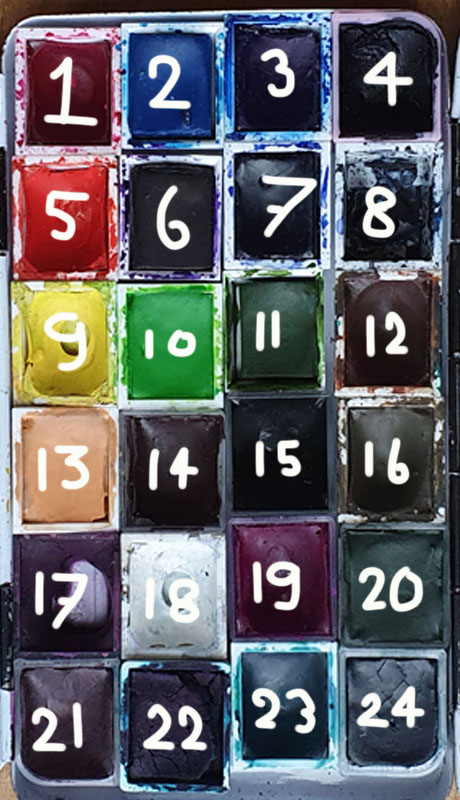 van Gogh – Quinacridonerose
Winsor & Newton – Cerulean Blue Hue
van Gogh – 370 –
Voyager Arts – Chalk Dark Blue
van Gogh – 570 –
Winsor & Newton – Dioxazine Violet
van Gogh – 506 – Ultramarine blue dark
van Gogh – 708 – Paynes Grey
van Gogh – 254 – Perm. lemon yellow
van Gogh – 633 – Perm. yellow green
Aquafine – Olive Green
van Gogh – 411 – Burnt Sienna
13. van Gogh – 224 – Napals yellow red
14. Daniel Smith – Bloodstone
15.
16. van Gogh – 408 – Omber Natural
17. Voyager Arts – Ultramarine purple
18. van Gogh – 108 – Chinese white
19. PWC – Bright violet
20. Daniel Smith – Zoisite
21. Studio Artisjok – Rose of Ellin
22. Blue Pine Arts – Pthalo turqueise
23. van Gogh – 661 – Turquoise Green
24. Studio Artisjok – Nepu's Green
Swatching